Find out more about Art Leidecker
"If you're not deep enough in trance, the hypnotist is merely talking to you with your eyes closed!"
Art's Story
While I don't deny the spiritual aspects of hypnotism and often work with them, the majority of my work is with science and research based hypnosis. My reason being that, scientific methods are usually more manageable. When I work with a client I want them to know with total confidence, not only that they were in hypnosis, but how deep they were. Many hypnotists merely go through a set routine reading a script, hoping their client goes deep enough into trance, and if they're fortunate they'll experience good results.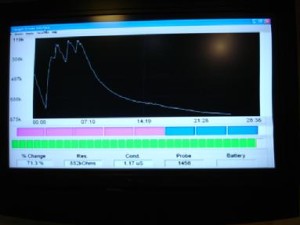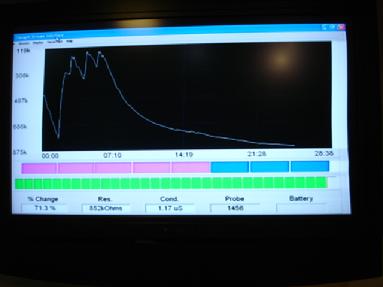 That is not good enough! For that reason, I developed the gauge that I and most of my graduates use with each client. Watching the progression of a client's trance in real time tells me exactly when to give them the necessary suggestions to realize their goals. Otherwise, I may be "just talking."
I have enjoyed working with hypnosis since 1970.
In the early to mid 1980's I worked as a consultant to Paramount Pictures, MGM Studios, Columbia Pictures, HBO Cannon, and Embassy Pictures.
My fascination with the power of the mind and how it works motivated me to become a hypnotherapist.
As my practice grew I became interested in helping people become hypnotherapists, and in 1996 established the Leidecker Institute, Illinois' first and one of the largest state licensed hypnotherapy training schools in the country. I currently teach Medical Hypnotism with Dr. C. Scot Giles to students from all over the world, and work in hospital Cancer Clinics with Dr. Denise Frer.
In writing my book Neuro-subliminal Communication™ ­— The Advanced Technical Science of Body Language, I have traveled the world from the Great Wall in China to the deepest of the Amazon jungle researching the field of N-sC and have combined the benefits of that research into all of my marketing strategies in my book, From Scratch and on a Shoestring—how absolutely anyone can build an outstanding practice.
I am a Board Certified Hypnotherapist and Certified Instructor with the National Guild of
Hypnotists, a Certified Neuro-linguistic Programming (NLP) Instructor, and past President of International Association of Medical and Therapeutic Specialists. I served on the Board of Directors of the National Federation of Hypnotist's Union, a division of the AFL/CIO. I taught for Elgin Community College in Illinois. In addition to teaching Fertility and Birth by Hypnosis Courses to new hypnotists, doctors, psychologists, social workers and counselors, I maintain an active private practice and have worked at CDH – Delnor Hospital, Geneva, Illinois, Presence St. Joseph's Hospital, Elgin, Illinois, St. Alexius Hospital, Hoffman Estates, Illinois, and Alexian Brothers Hospital, Elk Grove, Illinois.
My past efforts have been recognized by Time magazine, and have appeared on TV and radio, and am the author of From Scratch and on a Shoestring—how absolutely anyone can build an outstanding practice. A favorite book among hypnotists that is now given to each new hypnotist as they become National Guild trained. I present group workshops in marketing, self-esteem,
motivation, and managing the power of the subconscious mind. In 1999 I received the National Guild of Hypnotists Instructor of the Year award and was awarded Hypnotist of the Year at the Mid-America Hypnosis Conference. In 2006 I was appointed to the Order of Braid Council of the National Guild. In 2010 I was awarded the Lifetime Achievement Award at the Mid-America Hypnosis Convention. Link here to see a few of the awards.
Prior to the passing of my beloved wife Marilyn, we worked together as a team for Chicago Marriage Encounter for over 23 years helping married couples with their relationships. We had been together 49 and a half years. I reside in the Chicago area.
His Practice Today
Art sold the Leidecker Institute shortly after the passing of his wife. He trained hypnotists in Medical Hypnotism with Dr. C. Scot Giles to students from all over the world. He conducts private hypnotherapy sessions specializing in difficult and challenging cases from chronic issues to infertility in his Elgin office.
Art personally takes all of his own calls between client sessions. You can reach him at: 224-805-6661. To allow undisturbed client sessions, Art turns his phone off. He will typically return your call within two hours. You can email him at: art@artleidecker.com