These are certainly crazy times. Together we're journeying through uncharted waters. It's going to take personal motivation to pick up and get re-started to be able to recover to "pre-pandemic times". Hypnosis is outstandingly successful for that.

Due to the pandemic, I'm offering a totally free, no obligation consultation and assessment. Call volume is high. You may have to call back or leave a message and I'll call you in order of the calls I receive.

My number is: 224-805-6661. You will be speaking confidentially to me personally.

Many hypnotists ask you to relax, read you a script, and hope you get results. This is also what happens with "Telephone, Skype, and Facetime Hypnosis."

All my sessions are monitored with depth tracking electronics and software. You will see on the monitor just how deep you were,  assuring that you are truly getting what you paid for. It's very satisfying knowing exactly what's taking place leaving no room for doubt.
Have you ever asked yourself if hypnosis could help you? Then read on!
Take Art's FREE Hypnotizability Quiz Click Here
The success of your hypnosis session depends heavily on the knowledge, skill, and experience of your hypnotist. Do not be afraid to ask the hard questions such as; how long have you been a hypnotist, what organization are you certified by, what awards do you hold, if any, are you currently a member of any organizations, and do you adhere to their standards of practice and ethics agreement?
Then ALWAYS ask for your Client Bill of Rights statement and receive your copy.
A truly professional hypnotist will welcome the opportunity to answer ALL these questions.
Art has trained and certified hypnotists in his state approved school in the Chicago area for over 14 years. The thousands of hypnotherapists trained by Art include medical doctors, psychiatrists, psychologists and counselors who have come to him from all over the world.
Watch the following video to visit a typical session.
Art can help you achieve your personal goals just as he's trained and certified the professionals to help their patients and clients over the years.
His years of experience as both a consulting hypnotist and certified instructor has enabled him to succeed with difficult cases and issues related to chronic illnesses.
---
Hypnotherapy can treat headaches, ease labor pains, help you quit smoking, replace anesthesia and improve study habits – all without side effects.
Psychology Today Magazine January 2001
Begin the experience that will change your life. Call for a FREE no obligation Consultation. Here are just a few ways hypnotism can help:
Stress
Anxious Unsettled Feelings
Vaping
Feelings of Unnamed Fears
Low Self-Confidence
Low Self-Esteem
Weight Management – offering an all new program with incredible ease and success!
Life Coaching
Sleep Issues
Alcohol Issues/Questions
Drug Issues/Questions
Pain Management
Stress Related To Chronic Diseases: HIV, Diabetes, Irritable Bowel Syndrome and other
Fertility By Hypnosis
Smoking Cessation – enjoy the great feeling of freedom at last. a unique fail-safe program
Motivation-Time Management
Stuttering
Allergies
Bed Wetting
Pre & post Surgery
Fears: Public speaking, flying, elevators, spiders, un-named
Sports Improvement
Nail Biting
Sex Enhancement
Age regression
Learning/Studying – a program endorsed by testimonials
Improve Recall
Life Transformation
And much, much more
---
Are you curious about your ability to be hypnotized?
Take Art's FREE Hypnotizability Quiz Click Here
Your email address is needed to send you your quiz results. We will not otherwise contact you, nor will we give it to anyone else. Be sure to scroll down as you take the quiz so you don't miss any questions.
---
Two Free Book Downloads
For prospective clients and for anyone interested in self-improvement that really works: My Method by Emile Coué. An all time classic that everyone interested in self-improvement should read. This is a newly copyrighted edition: click here
From Scratch And On A Shoestring. This book is for professional hypnotherapists, psychiatrists, psychologists, chiropractors, professional counselors, and anyone building a private practice written by Art Leidecker, BCH: click here
---
Find out more about Art
Click here to see the details about Art Leidecker, BCH. Some of the groups with which he has been associated include:
Co-Director of The HypnoFertility Foundation
Past President of International Association of Medical and Therapeutic Specialists
Founder of The Leidecker Institute – Elgin, Illinois
Member Illinois Legislative Action Committee
Member Board of Directors Hypnotist's Division of O.P.E.I.U./AFL-CIO
---
You Are Welcome!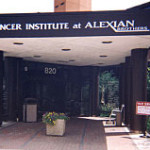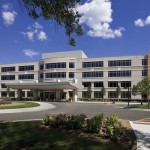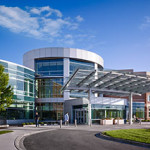 For cancer survivors and those undergoing treatment for health conditions:
Relax and Feel Good Program on alternate Thursdays at each hospital
One week at Alexian Brothers' Cancer Clinic in Elk Grove
The alternate week at St. Alexius Cancer Clinic in Hoffman Estates
Sessions are FREE but reservations are appreciated.
For Information Call Art: 224-805-6661
Presence – St. Joseph's Hospital – Elgin, Illinois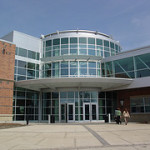 Since 2010, Art has done smoking cessation programs for Presence St. Joseph's Hospital and also has done weight management classes for hospital staff.
Central DuPage – Delnor Hospital – Geneva, Illinois
Art has done smoking cessation for the surrounding community at CDH – Delnor Hospital
Elgin Park District – Elgin, Illinois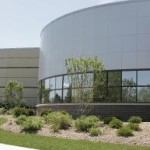 Art has done smoking cessation, weight loss, stress reduction, and taught self-hypnosis classes for the City of Elgin Park District.
Hoffman Estates Park District – Hoffman Estates, Illinois
Art does self-hypnosis and weight loss classes for Hoffman Estates, Illinois.
---
Still interested in taking the Hypnotizability Quiz – start by clicking here
For Questions or a no-obligation assessment appointment, please call Art at: 224-805-6661
Art answers all calls himself but turns his phone off during client sessions. You can leave a confidential voice message and he'll call you back as soon as possible
If you'd like to learn more about medical uses of hypnosis you can go to the U.S. Department of Health and Human services website and then type "Hypnosis" in the search box. You can click here and when you're finished you'll come right back to this page. www.nih.gov